This award comes with a set of rules...
1) Thank the person who gave it to you 2) Tell seven things about yourself 3) Pass the award on to five bloggers whom you think are fantastic...
so thank you
Ruth
...you are an amazing friend and I'm so glad I met you in this beautiful blogland!
Seven things about me..
1) I pray alot to God!
2) I love to spend alot of time with my family.
3) I like to make cards for everyone.
4) Chocolate I love it!
5) I like to shop to get things on sale.
6) I like to bake and cook.
7) I love blogging that how I met all of you! I love you all!
I'm passing on this award to 5 bloggers who I think are fantastic....please do visit them and you'd think so too...
1)
Crafter's Delight
2
)Barb Craft
3)
Mama's Little Chick
4)
Lala's World
5)
Cara's Scrap n Stamp Art
Im joining
Mama's Little Chick
for Smile Sunday! She has so much love on her blog.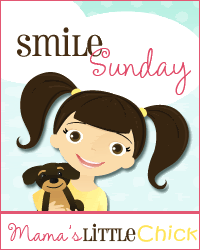 Ruth
you make me smile:)
Have a safe and happy 4th of July everyone and God Bless America:) Happy 234th Birthday America!